Anna Gullberg och Dr Vincent Staf grundade ECOM 2020. Skolan erbjuder ett genomtänkt och välarbetat osteopatprogram som har en stark förankring i de kvaliteter som krävs för att bli en framgångsrik osteopat. Allt från skolans lokaler till lärare är noga genomtänkt och utvalda för att uppfylla kraven för att hålla hög kvalité. Vår vision är att utveckla ECOM till en träffpunkt för så väl osteopatelever som redan utbildade Osteopater med viljan att förkovra sig själva och utveckla Osteopatin framåt.
Både Anna och Vincent är innovativa Osteopater med en vision om att få osteopatin att växa. Tillsammans skapade de ECOM med intentionen om att ge osteopatin möjligheten att utvecklas, både bredare och starkare genom Europa. Att ge framtida osteopater en stark grund med förankring i ett mer än 200 år gammalt yrke där tradition, klinisk erfarenhet och forskning har tagit oss dit vi står idag är visionen som ligger bakom ECOM.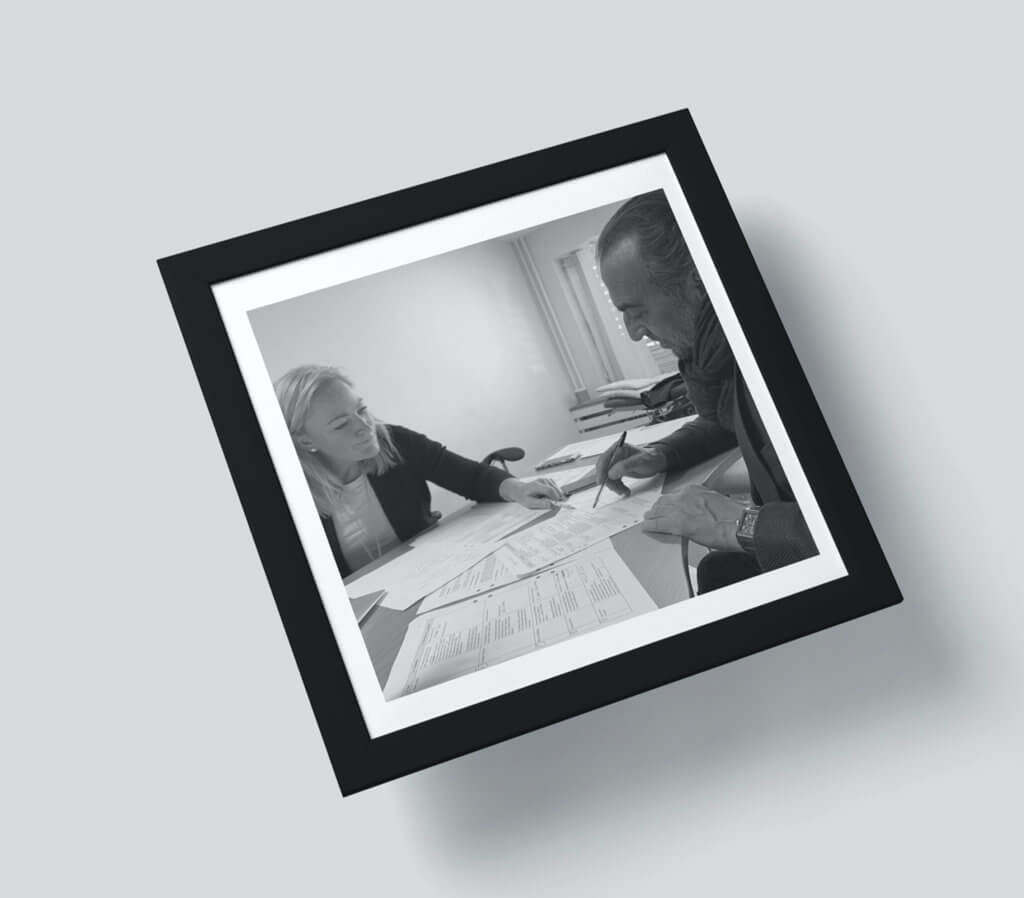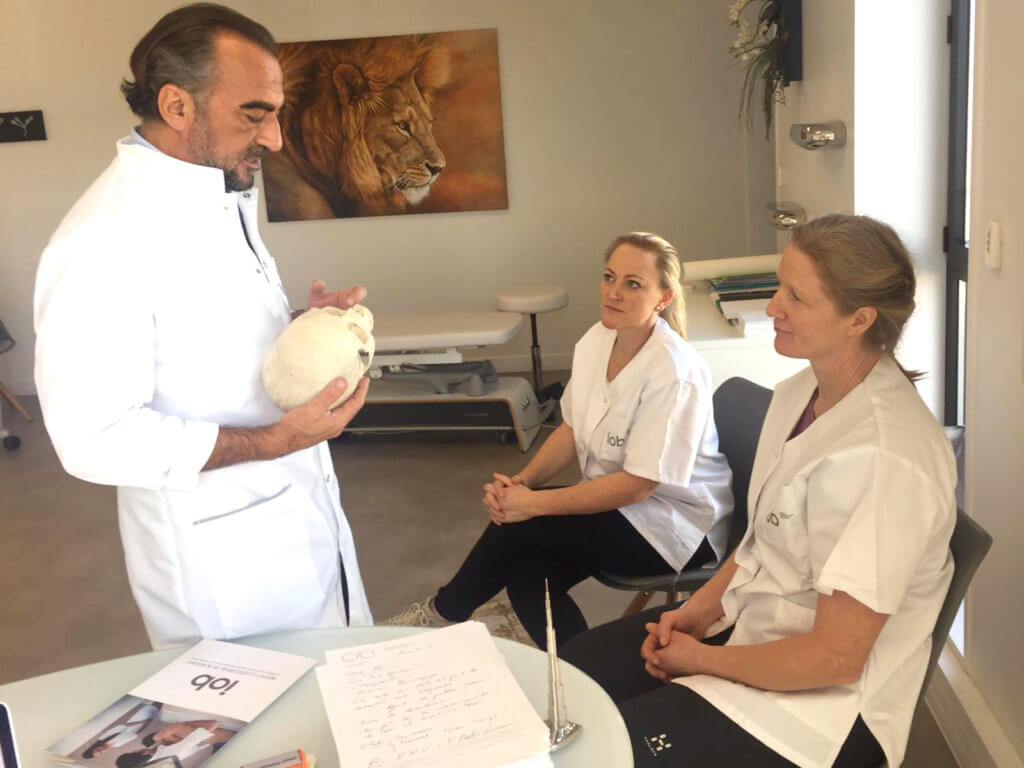 För morgondagens Osteopater!
ECOM's  pedagogiskt sammansatta team garanterar högsta kvalité i undervisning både praktiskt och teoretiskt. För att ge eleverna så goda förutsättningar som möjligt  genomförs regelbunden uppföljning av varje elevs resultat.  Vi säkerställer på detta sätt en personlig utveckling där varje individ ska få möjligheten uppnå sin potential.

Vårt pedagogiska team består av osteopater D.O. från hela världen som alla arbetar på privat klinik eller som anställda på större klinik. 
Kvalificerade lärare som undervisar inom basmedicin (Biologi, histologi, embriologi, anatomi)
Specialister inom medicin som radiologi, psykologi, allmänmedicin, reumatologi, etc.
Programmet är framarbetat av skolledningen på  ECOM, assisterat av lärare, studierektor och studentkoordinator.
Programmet är under ständig utveckling och pedagogisk innovation och kvalité ska hela tiden  ligga i framkant. För att detta ska kunna uppnås består vårt pedagogiska team av såväl osteopater, akademiker, forskare, läkare, kirurger och professorer inom basmedicin.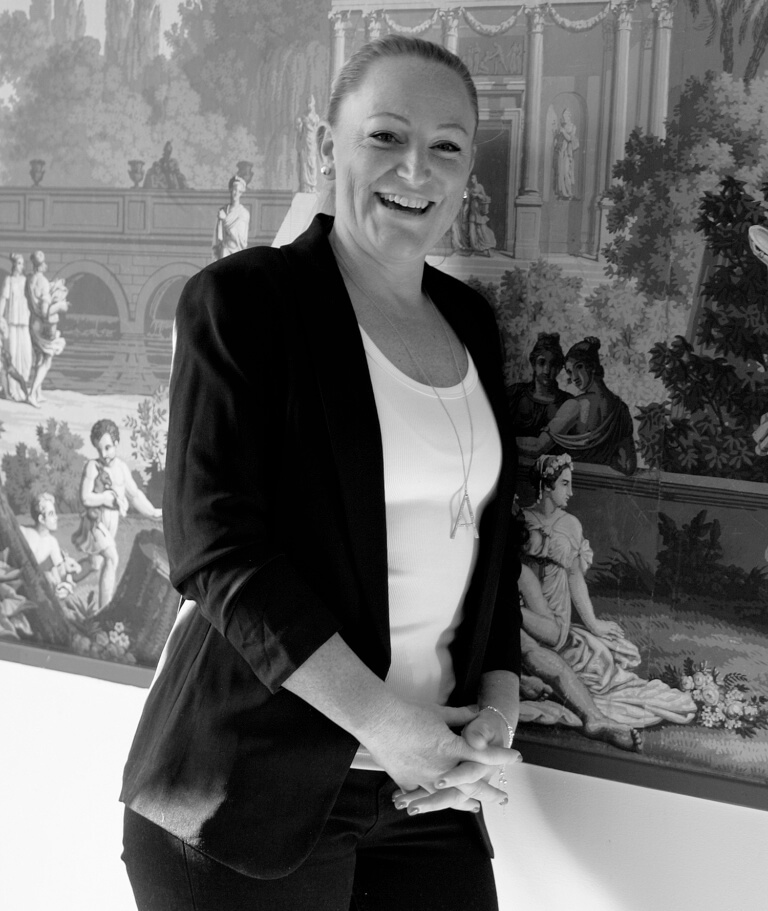 Co-founder and Principal
Before becoming an Osteopath Anna worked as a physiotherapist in the sports industry. After graduating 2012 at Scandinavian School of Osteopathy (SKOS), she spent two years postgraduate at Institute of Classical Osteopathy (ICO) in Dorking England.
With an interest of bringing Osteopathy forward and go into research she graduated 2017 from a tree year MSc program at European School Of Osteopathy (ESO) She founded together with Dr Vincent Staf European Institute of Osteopathic Medicine (EIOM) in 2020.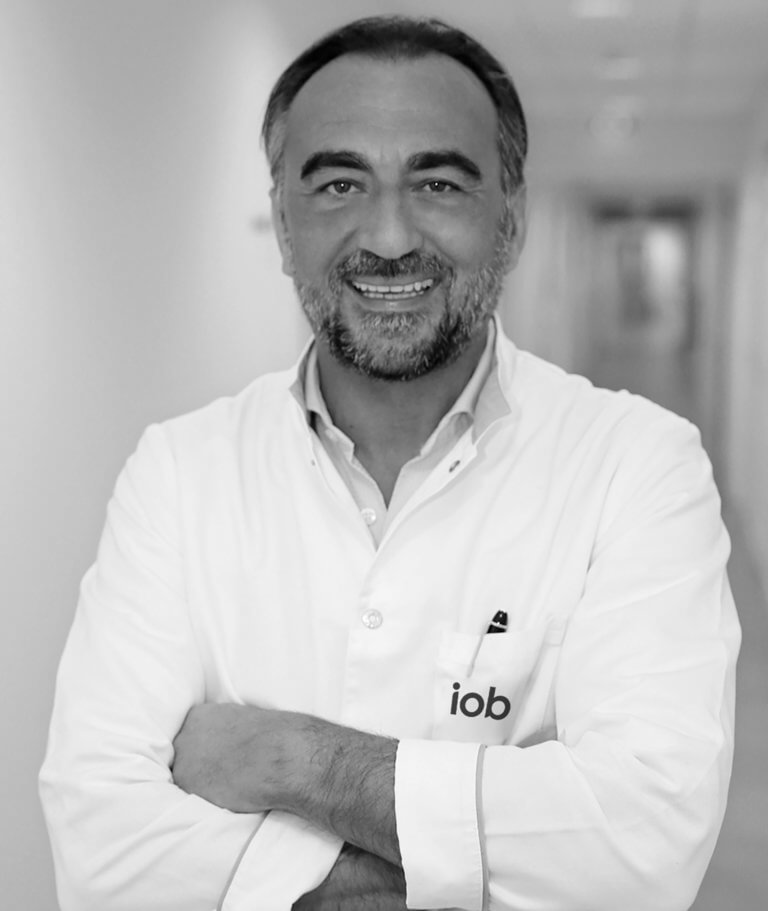 Co-founder and Chairman of ECOM board
He is the founder and CEO of IOB (Bordeaux International Osteopathic Medical School) since 2011 and of ISEMA (European Institute of Alternatives medicines) since 2017 in France. He completed his high school education in Belgium and graduated from ISCAM Brussels in 1985, then pursued his postgraduate education and medical training in France, where he earned a Diploma of Osteopathy, in COS Paris in 1995.
Since then he practices osteopathy.
He created in 2003 an osteopathic private clinic with two areas of expertise: practice on premature children by OMT and craniomandibular pathologies. Dr Staf has been running and teaching in all his schools since their inception.
His international academic curriculum motivated his desire to develop and share, within his school, his vision of a plural and international osteopathy that is turned towards the world.
IOB is accredited by the French Ministry of Social Affairs and Health since 2007 and member of Campus France, IOB is the first French Osteopathy school in France to develop its teaching on the international
level. Since 2018 with his team, he develops partnerships with Emirati and European universities.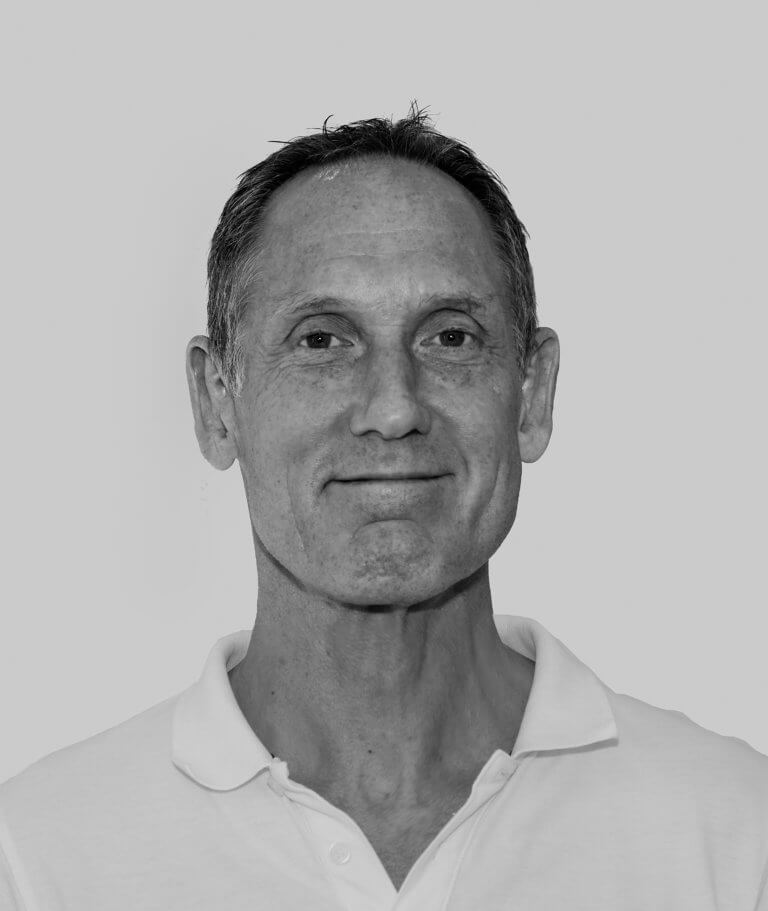 Teacher
Anders graduated from Scandinavian School of Osteopathy in Gothenburg in 2004. He founded "Lerums Hälsoklinik" in 2015 and has since 10 years back, beside his clinic, worked as an osteopathic instructor in both teaching and in the student clinic at the same school he graduated from. He is much appreciated from both students and colleagues for his high osteopathic standards and knowledge.
After graduation Anders continued at ICO in Dorking England with a specialization into Classical Osteopathy.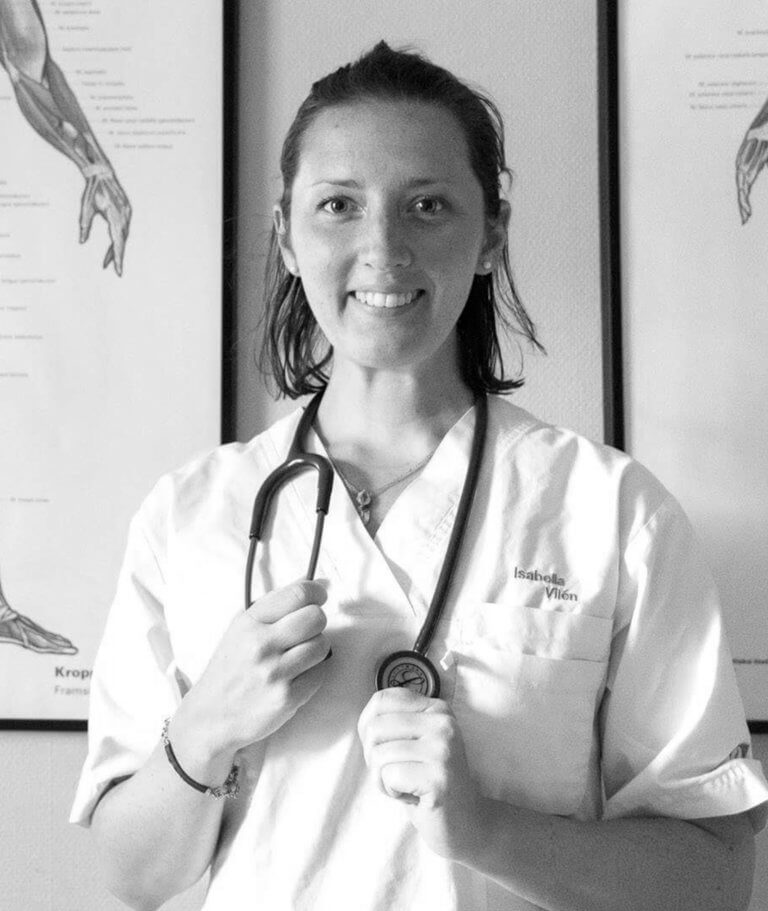 Teacher
Isabella graduated from Stockholm College of Osteopathic Medicine in 2018. She run her practice in Västerås, Sweden, and once a week she works and study together with her mentor and former teacher in Örebro. Isabella is passionate to always continue to learn and to keep an open mind about how she can develop her thinking and practice, as an Osteopath.
She studied massage therapy in 2011, that's where she first came into contact with AT. STILL's philosophy, and was at once intrigued by his way of thinking. After a course in Personal Training and a few years of working as one, she finally embarked on her Osteopathic journey in 2013.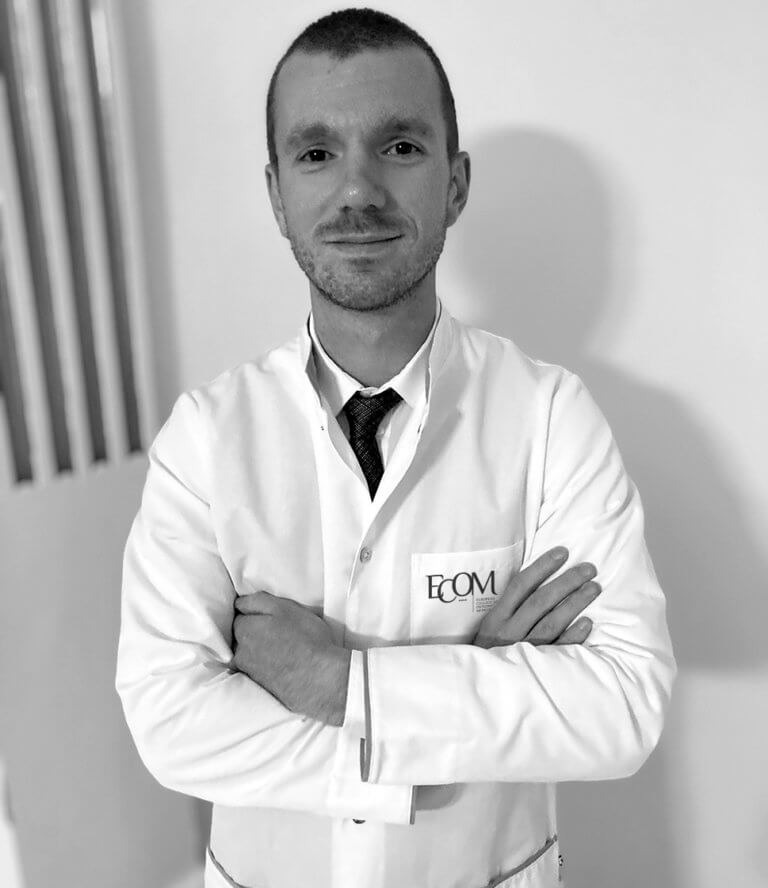 Teacher
IOB (Bordeaux International Osteopathic Medical School) graduate in Bordeaux with Dr. Staf, Paul is also a practitioner in traditional Chinese medicine.
Passionate about martial arts, Paul has a master's degree in physical and mental preparation.
Since 2020, he has been the Director of the ISEMA (International School
of Animal Osteopathy) and teacher at IOB and ISEMA schools.
Paul has his own practice and spent two years at the Vincent STAF Osteopathy Clinic.
His osteopathic specialties are centered around pediatrics and obstetrics.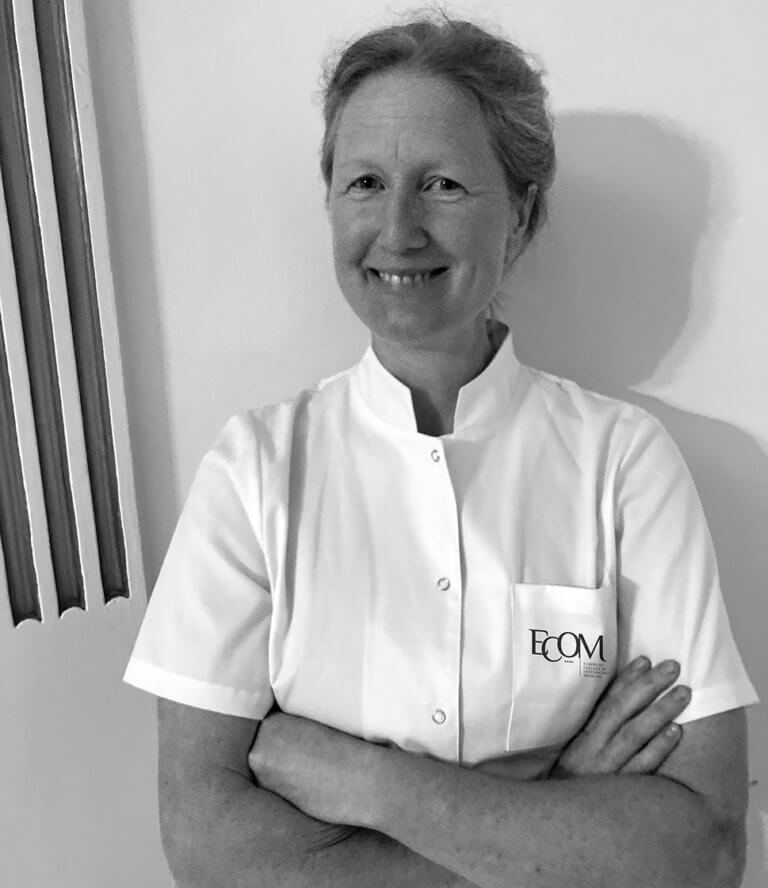 Licensed Nurse specialized in Ambulance and Anesthetic care
Erika is a Swedish Osteopath running her own clinic on the west coast in Sweden. She completed her nursing degree in 2009 and her Osteopathic education in 2013. She today teaches cranial techniques, pathology and orthopedics.
Her continued education since graduating in 2013 has predominantly been at Sutherlands Cranial Collage and Biodynamics in UK. The ambulance was her foundation for 15 years, but she has also spent a couple of years at the A & E, Queen Silvia´s Hospital for Children in Gothenburg as a nurse, and anesthetist at Kungälv hospital.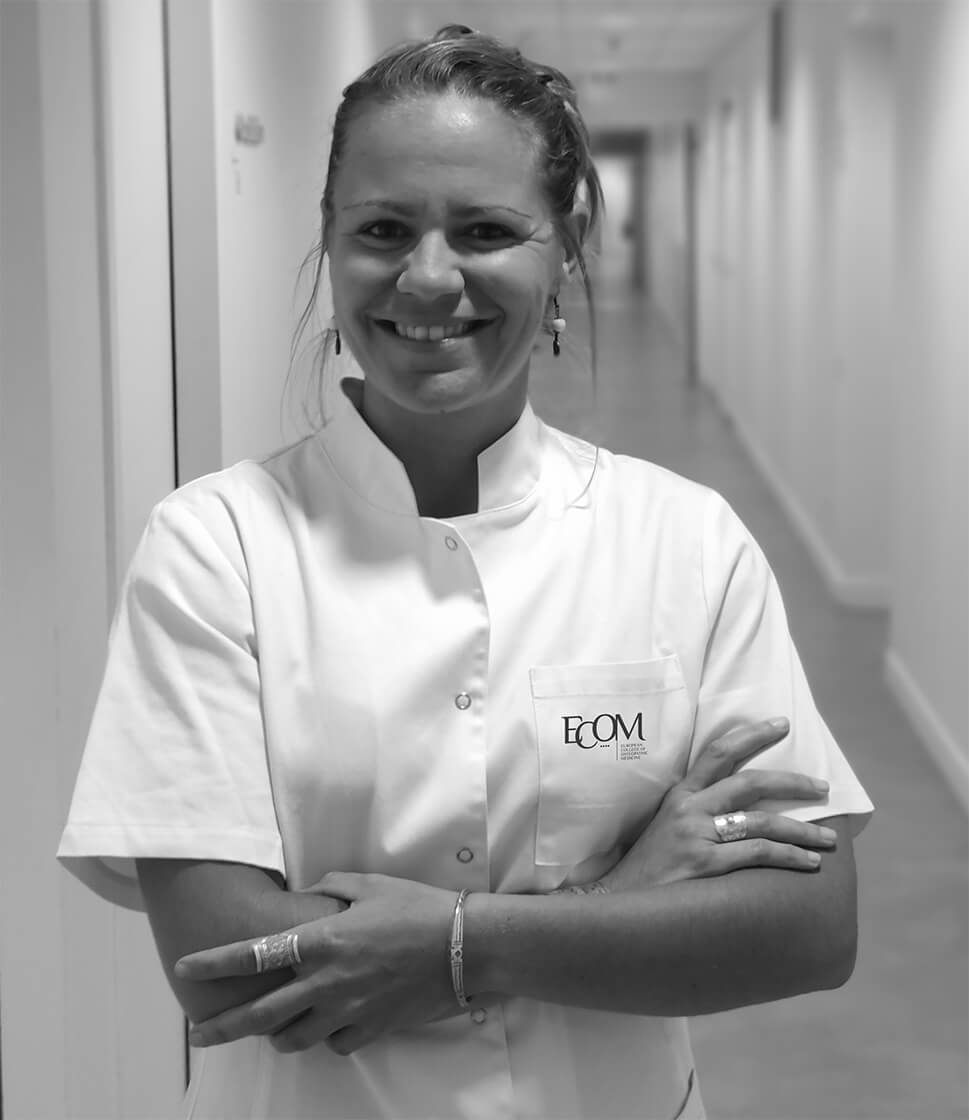 Basic sciences Teacher
Gaëlle teaches basic sciences. She has a degree in Earth Sciences with a specialization in the evolution of living organisms and taught for 10 years in the French Ministry of Education.
She also has a master's degree in Pedagogy with a specialization in Training Engineering.
Since 2020, she has been teaching in the two ECOM partner schools, IOB (Bordeaux International Osteopathic Medical School) and ISEMA (International School of Animal Osteopathy).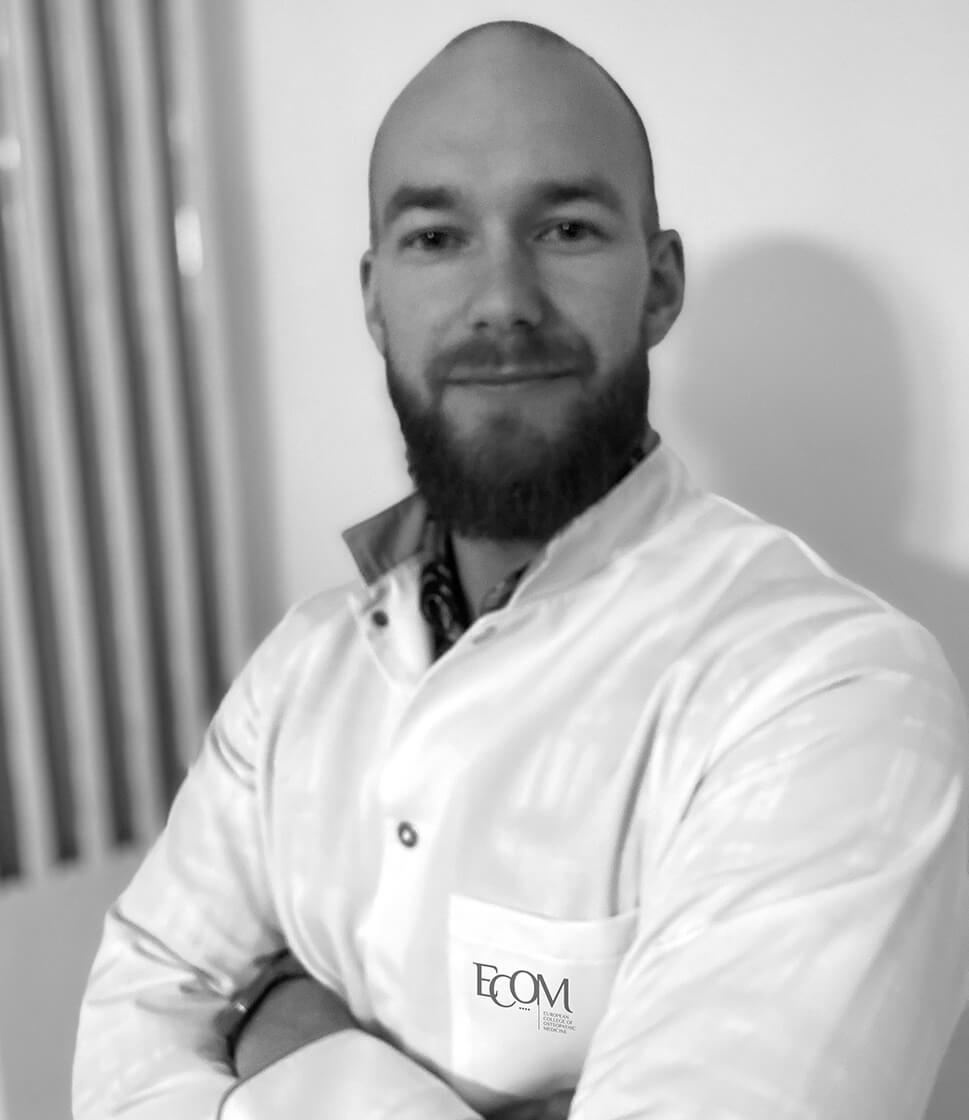 Teacher
Björn Gassama Oom is a swedish osteopath who since he graduated in 2016, runs an osteopathic clinic in central Gothenburg. He has a previous Fil. Kand exam in sociology and philosophy.
Since 2017 Björn has been attending advanced post grad training in England at the Sutherland Cranial College of Osteopathy, parallel to being involved in the cranial teachings for the students at "Skandinaviska osteopathögskolan".
In addition to the love of osteopathy, Björn has a strong passion for martial arts like MMA, acrobatics like tricking, as well as power lifting.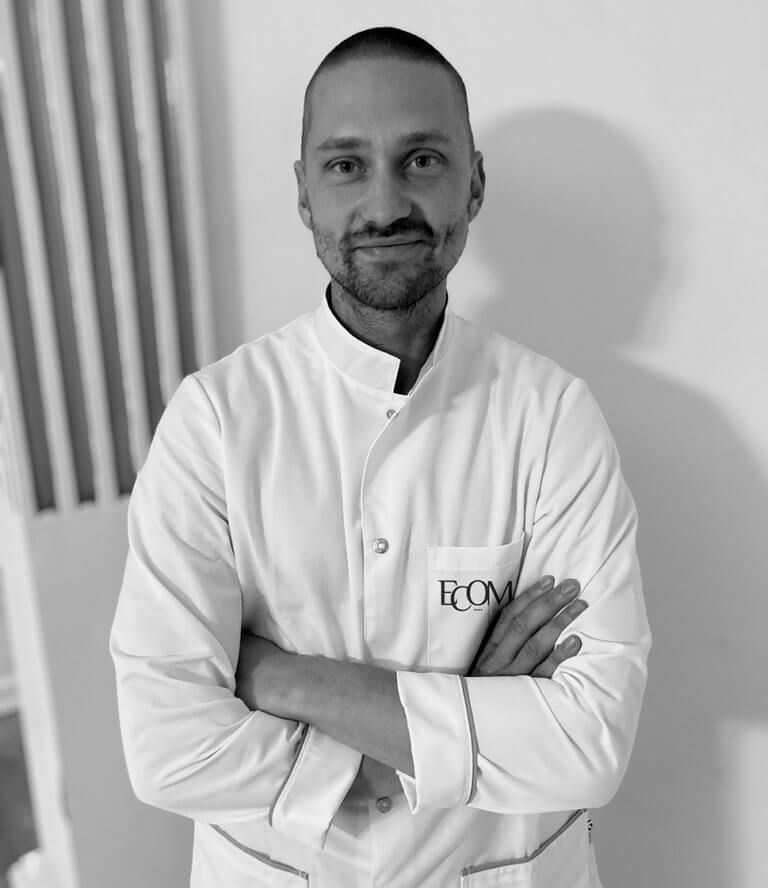 Teacher
Stefan graduated from Stockholm College of Osteopathic Medicine in 2018. He runs his practice in Umeå, Sweden. Stefan enjoys learning anatomy and physiology and how to apply this knowledge in the treatment of his patients. He believes that treatment and techniques are just an extension of the mechanical and chemical architecture of the body and that the more you learn, the more effectively the osteopath's hands can treat. He became a Personal Trainer in 2001 and 11 years later his passion for manual therapy began to develop. After a course in massage therapy, he knew that he wanted to dedicate his life to it from the start of his osteopathic career in 2013.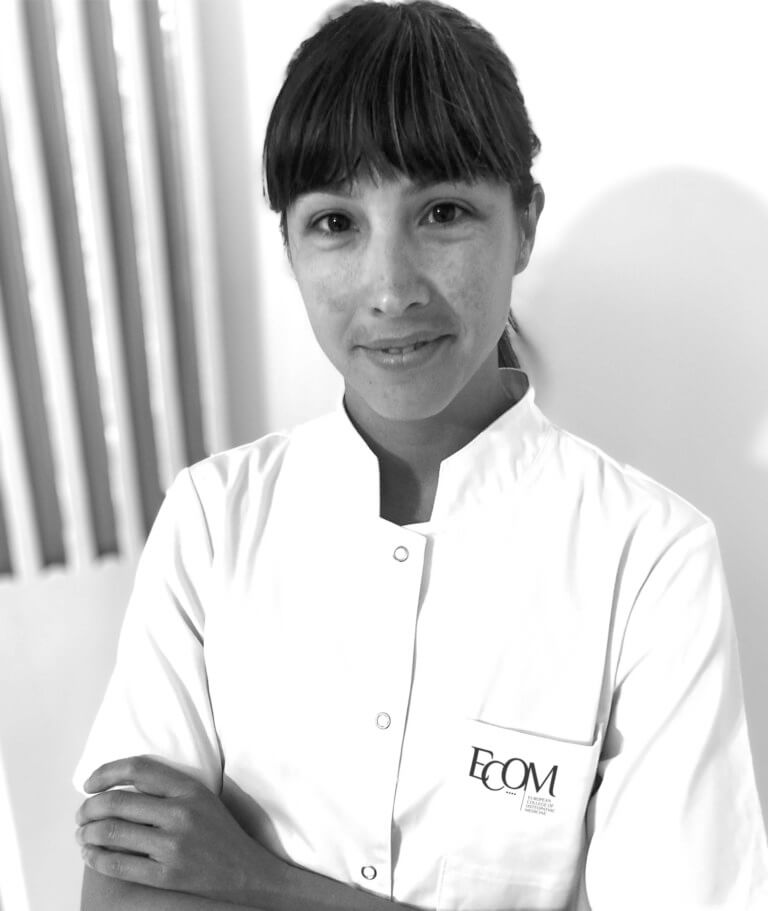 Teacher
Filippa is an osteopath D.O. Bsc  and certified kinesiologist. She's been active as a therapist within complementary medicine since 2008, and got her diploma of osteopathy at Skandinaviska Osteopathögskolan in 2019.
At her clinic in central Gothenburg she specializes in chronic pain, functional disorders and psychosomatic issues. Filippa is passionate about osteopathy as a medicine. She loves to continue learning about the complexity of the body and it's inherent capacity to heal.
Osteopatin är en praktik som sträcker sig längre än 200 år tillbaka i tiden. Med omsorg har vi valt att förlänga skolan i en lokal med liknande historia.
Nolhaga Slott, vars historia sträcker sig tillbaka till början av 1700-talet är en ståtlig byggnad med vacker natur i sin omgivning. 
Dess moderna historia började 1723 när Jonas Alströmer köpte slottet och anlade ett plantage för medicinska växter. Än i dag kallas området "plantagen".
1879 renoverades slottet i italiensk nyklassisk arkitektur och stil av den svenska arkitekten Adrian C. Peterson.
Slottet har en gedigen historia och är en inspirerande plats och miljö för att studera osteopati.